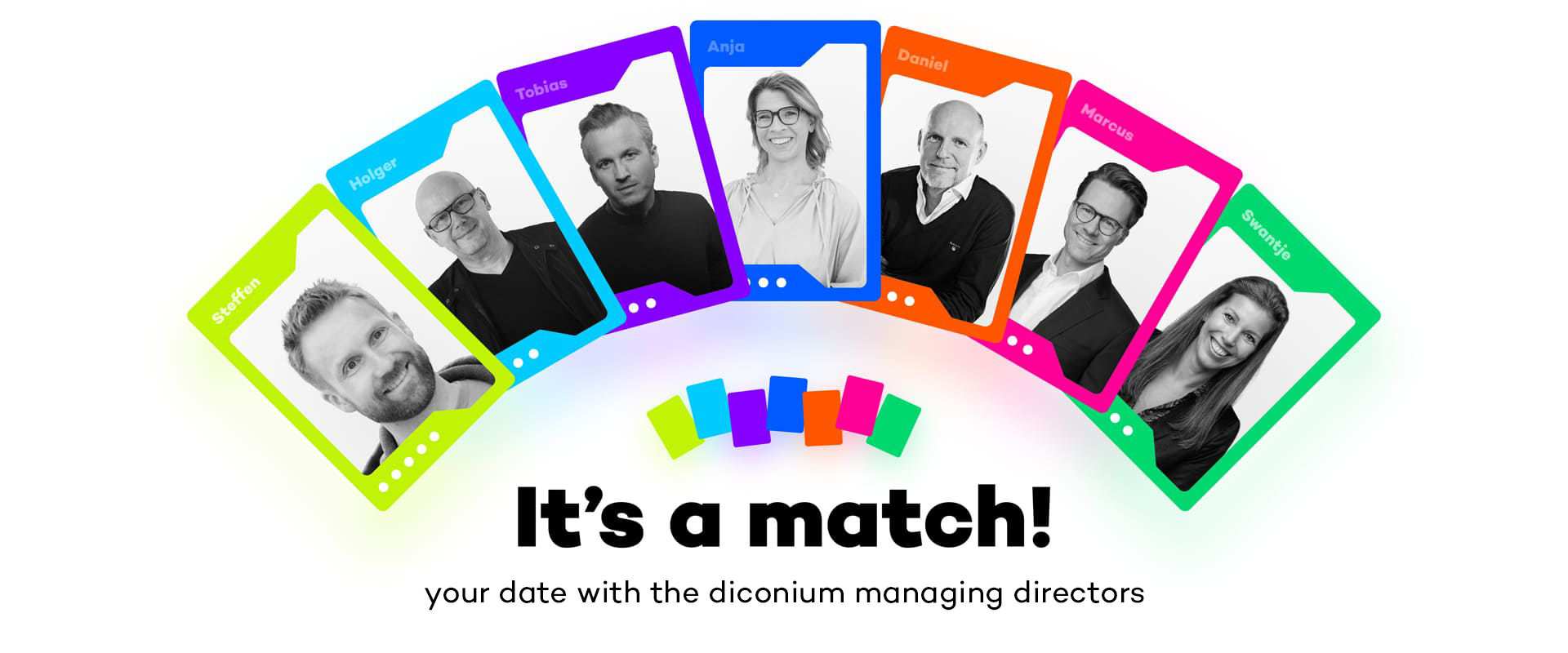 The next round is sure to come. Stay tuned!
Are you considering a new job or do you just want to get to know diconium better? Then seize the exclusive opportunity to chat online for 20 minutes with one of our Managing Directors – about the company, digital topics or simply about anything and everything. And if you register by March 21, you can look forward to a special surprise on top of that.
What you have to do?
Simply fill out the form below and decide who you would like to chat with in a video call. Now you are in the raffle!
What, you don't know us yet?
And you want to learn more and browse through our open jobs to see if there is something suitable for you? Then come this way!
Who should be your MD date?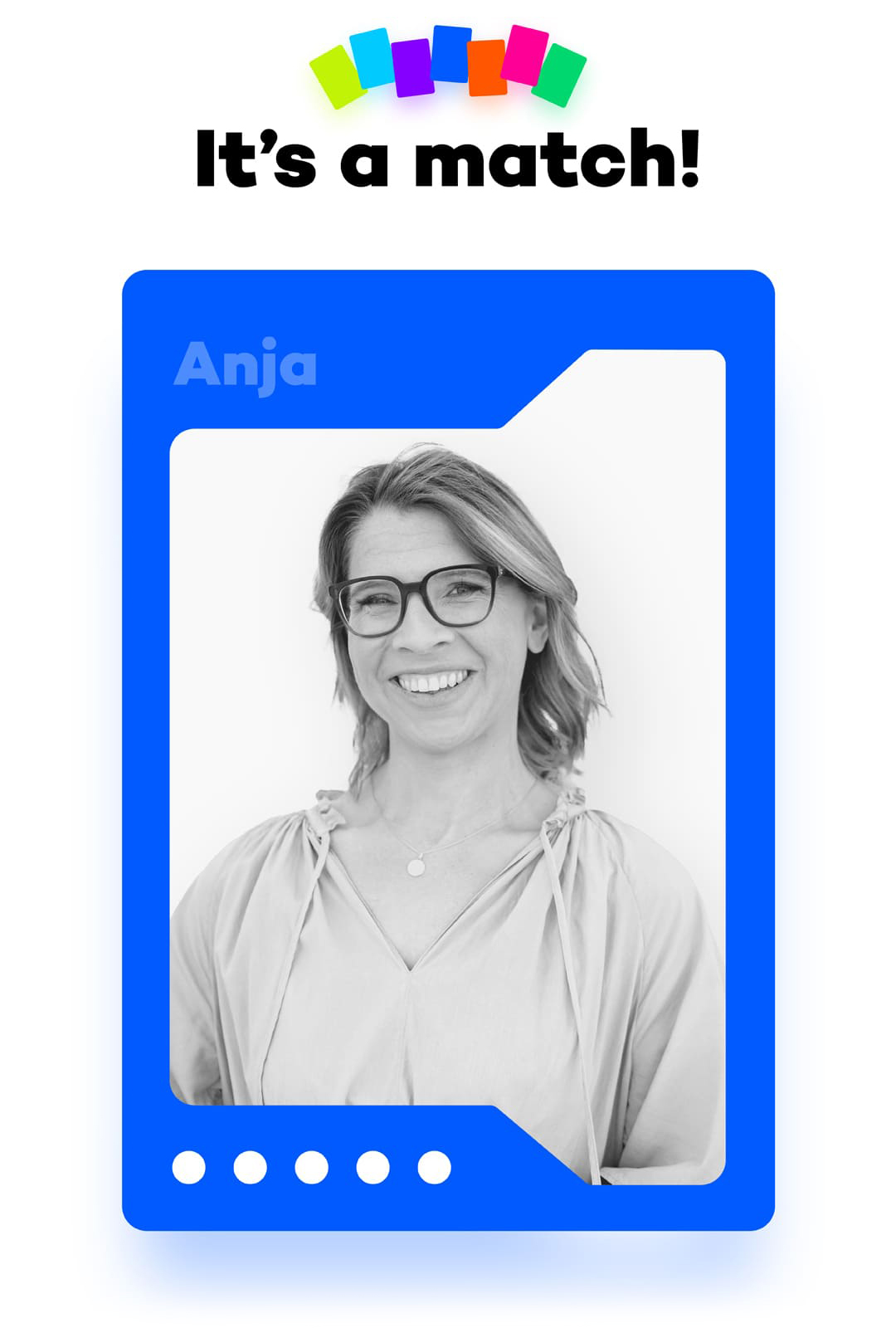 Anja Hendel
As an expert on innovations in mobility, Anja plays a key role in driving forward the development of sustainable solutions and services. Her other passionate topics: Diversity and Women in Tech.
With a degree in business informatics, Anja is also an art fan and in love with data.
Daniel Rebhorn
Our co-founder Daniel is exploring how technology will influence our lives and work in the future. This is also the subject of his book "Digitalism – The Utopia of a New Kind of Society in Times of Digitalization".
Daniel also enjoys cooking, eating, swimming, running, snowboarding, and spending time with his two kids.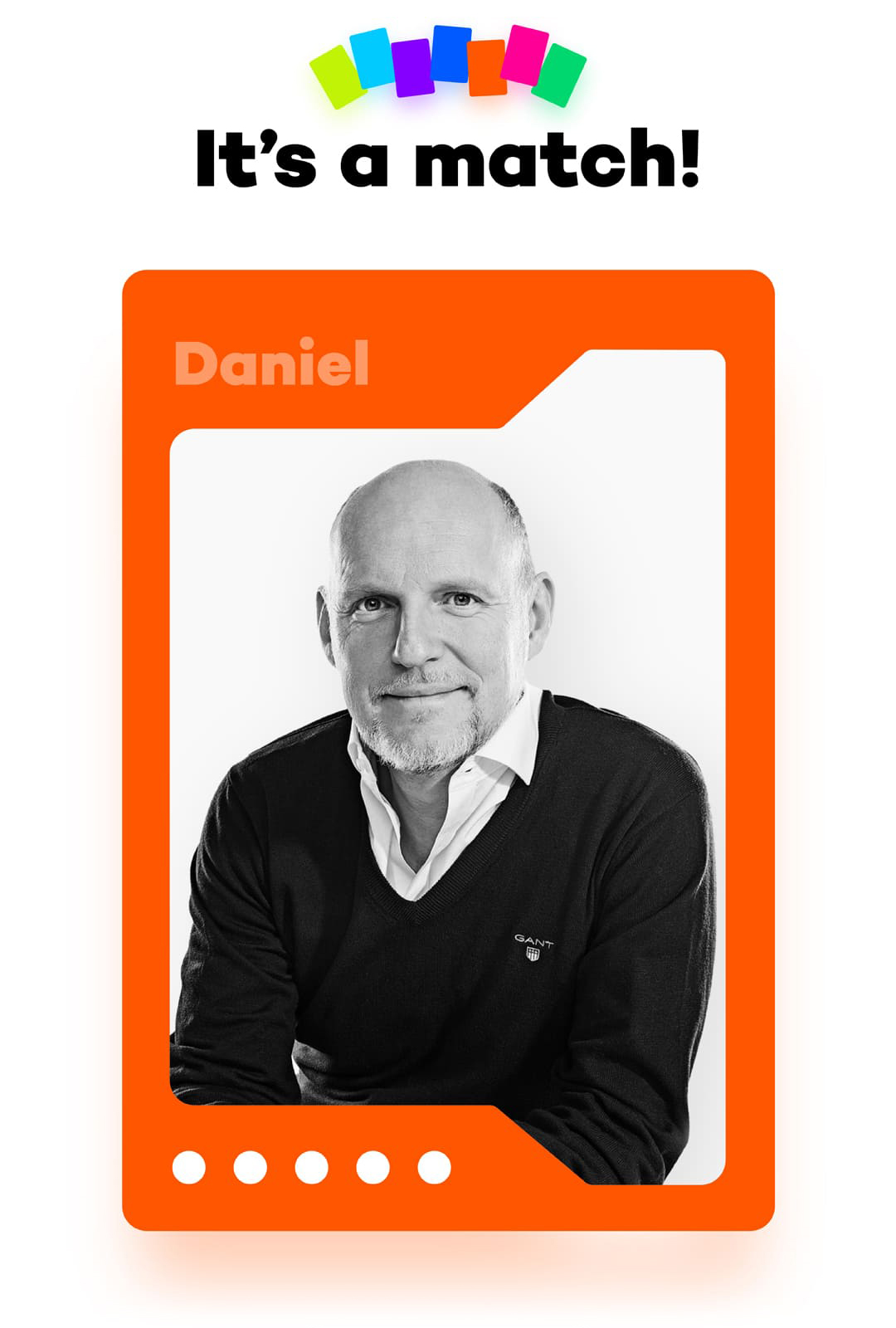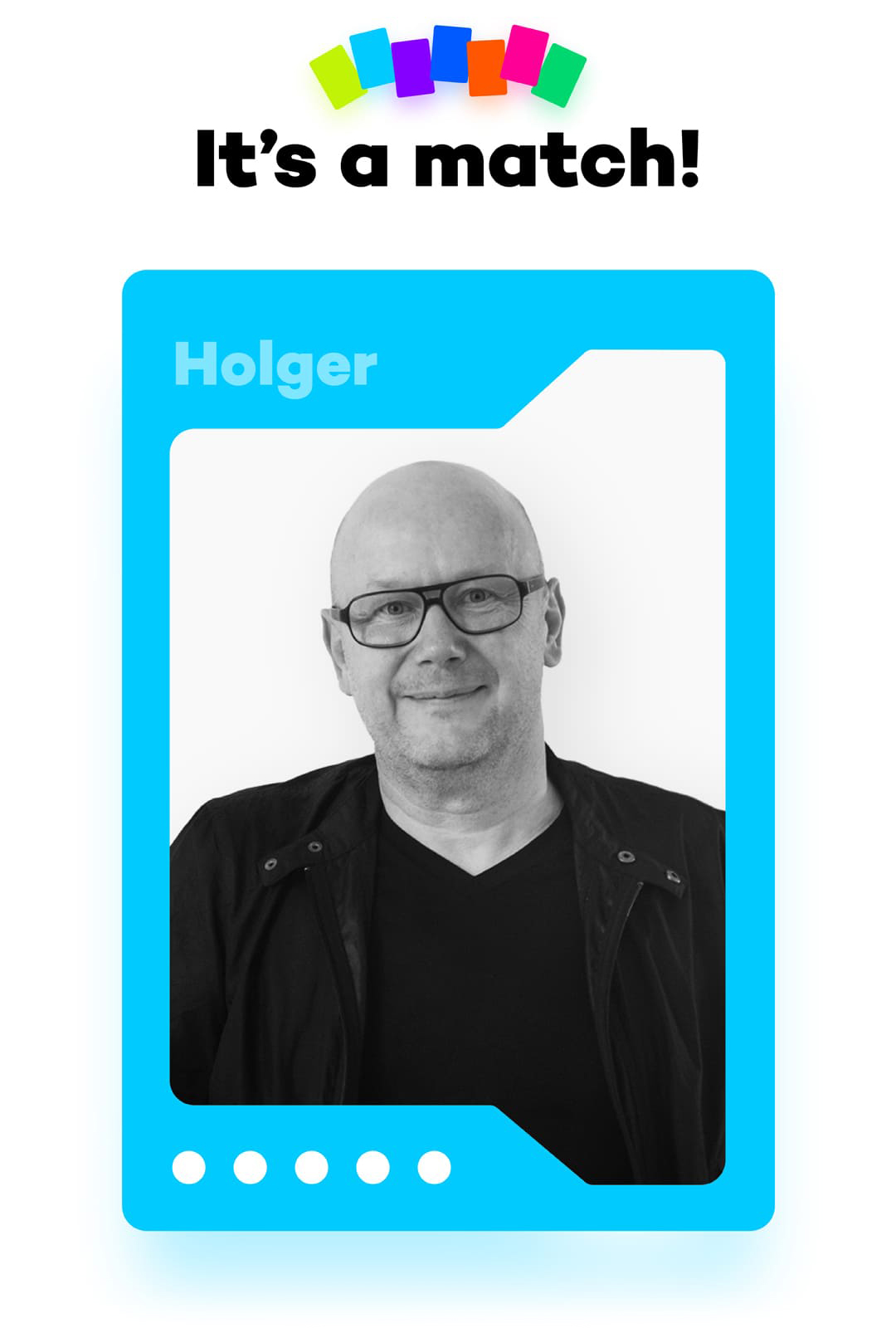 Holger Blank
Under the value proposition "Better e-business", the unit led by Holger develops technically innovative and creative solutions for e-shops and e-commerce platforms.
Holger is co-founder and co-organizer of "JSConf EU", a pioneering conference for the JavaScript community in Europe. Connecting the tech community worldwide is a major concern for him.
Holger on LinkedIn
Jobs IT & Digital Consulting
Jobs Software Development
Swantje Kowarsch
Smart Content & Campaign, Personalization & Analytics as well as Data Sciences & AI – Swantje would love to talk to you about these topics and more. She considers herself a "data lover" and is also passionate about regenerative business.
Swantje studied Social and Business Communication at the University of the Arts in Berlin. At Porsche and Audi, she gained 17 years of international experience in brand and sales strategy as well as in the conception and scaling of digital products.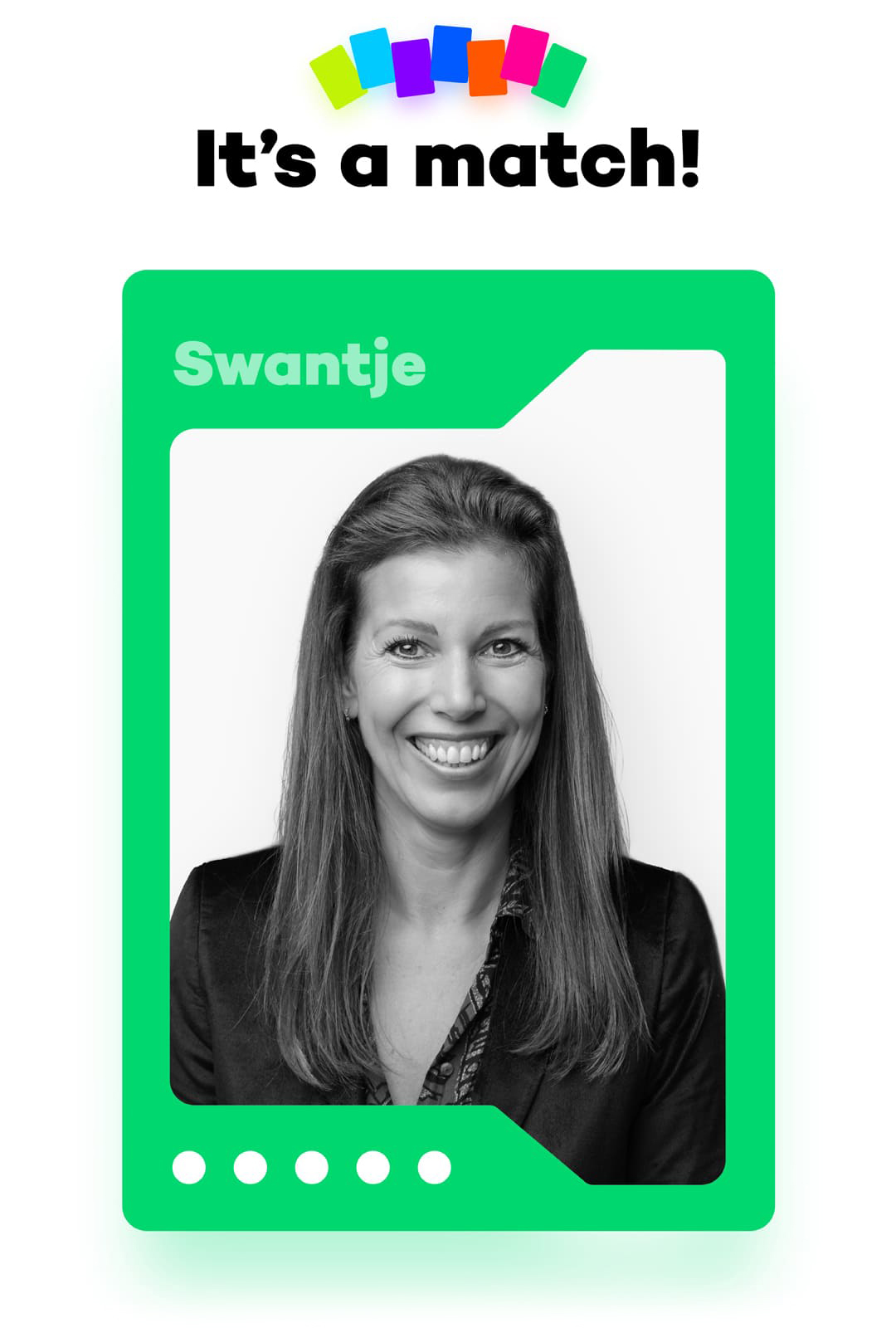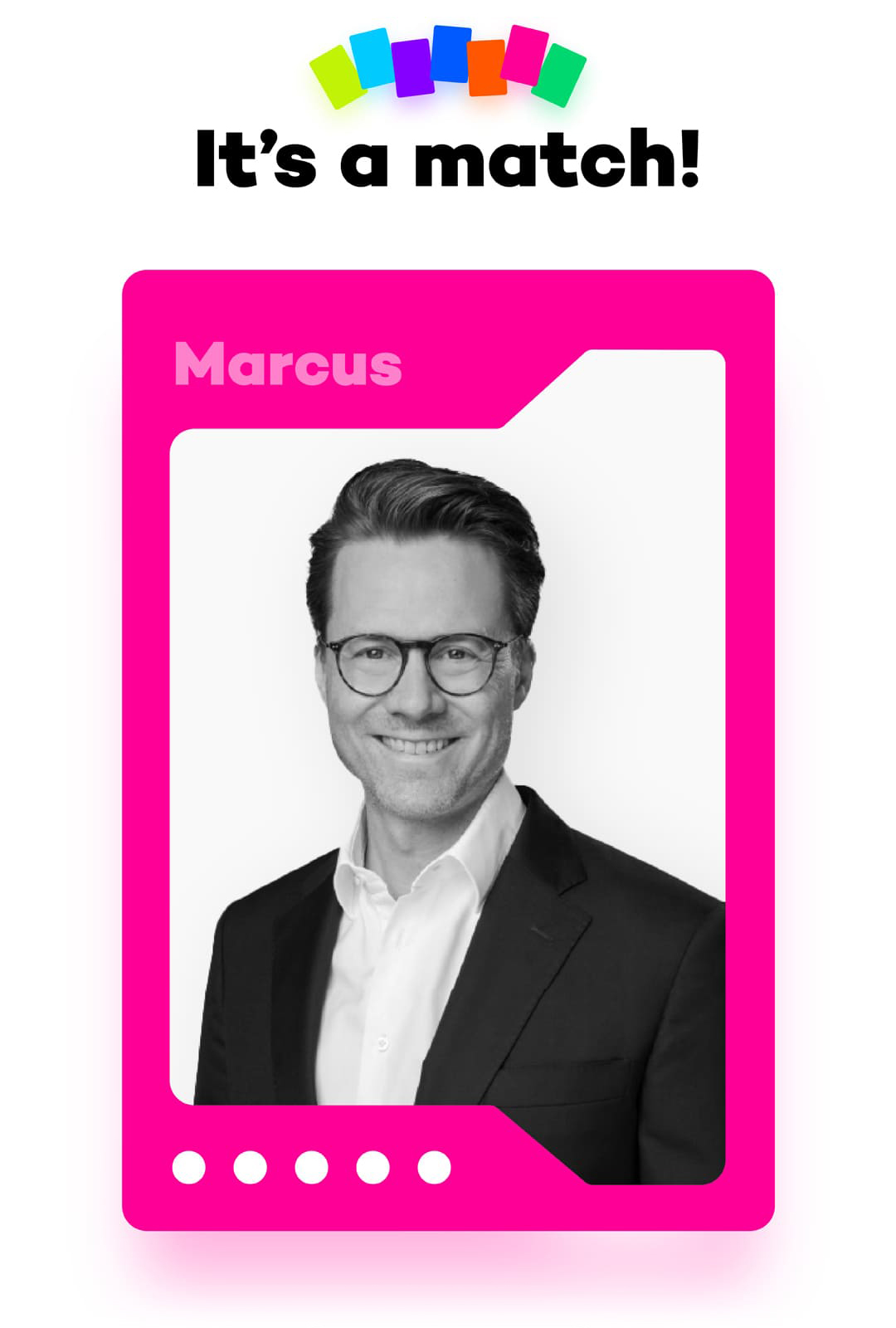 Marcus Worbs
Marcus is an expert in identifying and building digital business models and entities. He is passionate about innovation and strategy, digital transformation management and digital commerce.
In his leisure time, Marcus is a passionate runner and "next generation developer" (3 kids).
Marcus on LinkedIn
Jobs Strategy Consulting
Tobias Margarit
With 15 years of experience in data strategies and the implementation of BI and AI projects, Tobias implements customer projects in data-driven business management. Tobias is currently driving the development of our Romanian business forward with great success.
In his private life, Tobias enjoys stand-up comedy (for example Bo Burnham) and literature, loves mountain climbing as well as gravel biking and is fascinated by IT forensics.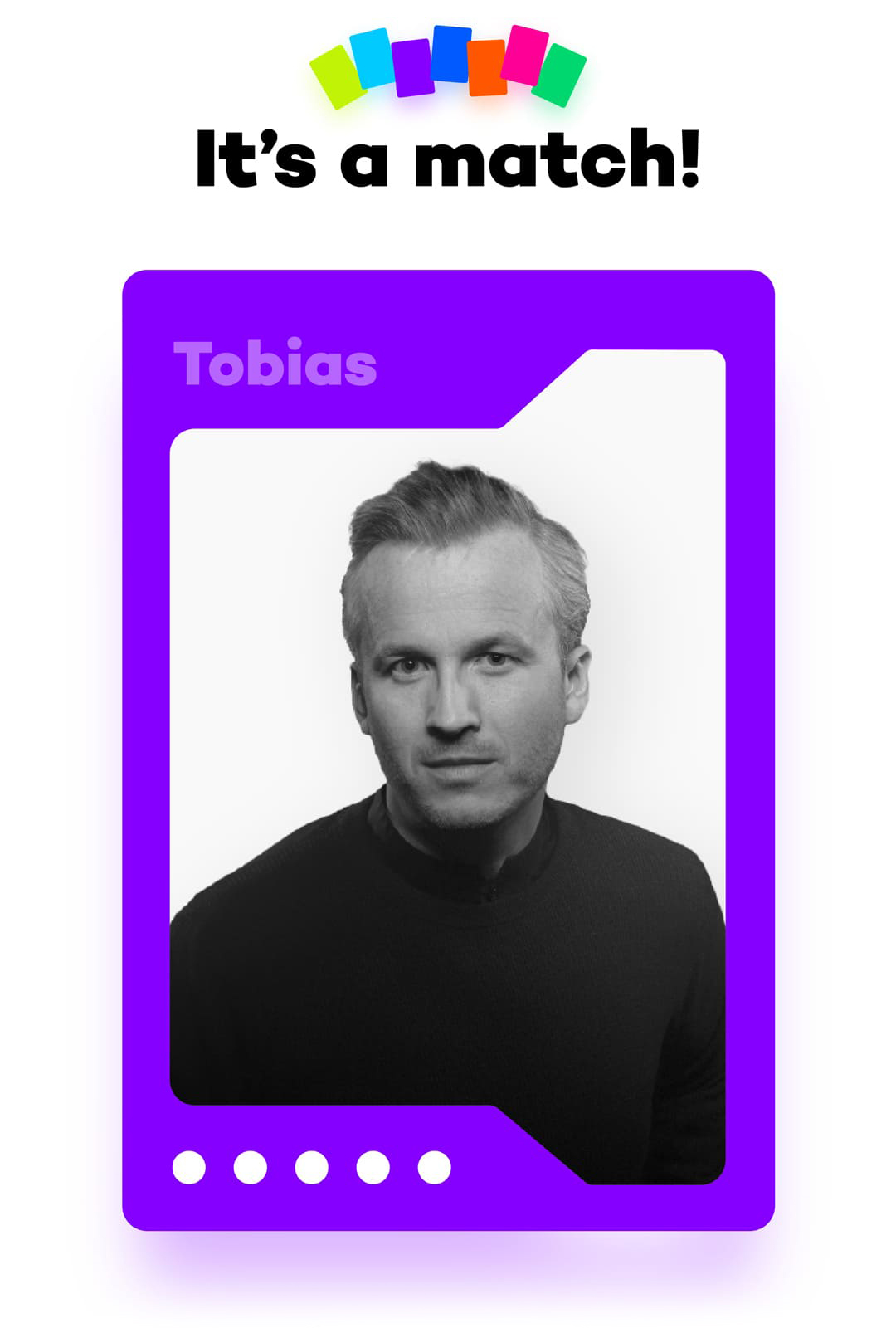 Steffen Belitz
Steffen has been successfully leading our Southern European business for many years. Under his management we have grown strongly in Portugal & established offices with fantastic teams in Lisbon and Porto.
Who are we looking for in Portugal? Data experts, frontend and backend developers, UX/UI professionals, scrum masters, IT architects... but definitely people with energy, proactivity, creativity, initiative and the famous diconium cultural fit.
Steffen on LinkedIn
All jobs (Tip: filter for Lisbon & Porto🏄)